X-Men (formerly known as X-Men: Mind Games) is a cancelled Sega 32X action video game that was in development by Scavenger, set to be published by SEGA in 1995 and 1996, based on Marvel's X-Men comics. The game was shown at E3 and also advertised in 1995, but cancelled presumably to the bad sales figures of the 32X. In August of 2009, A very early prototype was found and leaked by Ryo Suzuki of SegaSaturno.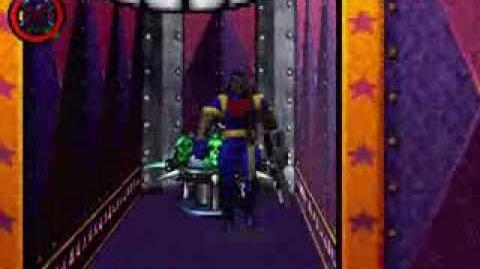 One article in a game magazine showed that Wolverine was included as a playable character but in an early prototype, you can only control Bishop. All that has resurfaced of the actual game to this day is said prototype and not the final build.
References
http://segaretro.org/X-Men_%2832X%29 Sega Retro article.
http://www.unseen64.net/2009/04/23/x-men-32x-cancelled/ Unseen 64 article.
Ad blocker interference detected!
Wikia is a free-to-use site that makes money from advertising. We have a modified experience for viewers using ad blockers

Wikia is not accessible if you've made further modifications. Remove the custom ad blocker rule(s) and the page will load as expected.