As with Maggie and the Ferocious Beast and Max & Ruby, Wow! Wow! Wubbzy! was redubbed for the UK market. The dub is known to have Janet James as the titular character. It is also known that the unnamed "Kooky Kid" says "crazy" instead of "kooky" in the British dub. Also, according to Gilby1385, the voices of the Wubb Girlz and the Wuzzlewood News Reporter were unchanged in the UK dub.
The British dub was taken off Nick Jr UK around either late 2011 or early 2012, and the only UK Wubbzy DVD available is Wubb Idol, though that DVD uses the American dub. Part of The British theme song can be found on an old Nick Jr 2 Video.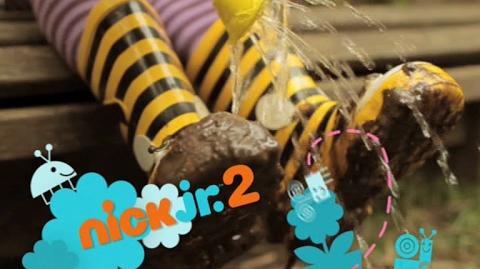 Findings
COMING SOON!
Known Voice Actors
Wubbzy - Janet James
Widget - TBA
Walden - TBA
Daizy - TBA
Buggy - TBA
Huggy - TBA
Earl - TBA
Moo-Moo the Magician - TBA
Chef Fritz - TBA
Postman - TBA
Madame Zabinga - TBA
Old Lady Zamboni - TBA
Shine - Beyoncé Knowles (Retained from the US dub)
Sparkle - Grey DeLisle (Retained from the US dub)
Shimmer - Tara Strong (Retained from the US dub)
Ad blocker interference detected!
Wikia is a free-to-use site that makes money from advertising. We have a modified experience for viewers using ad blockers

Wikia is not accessible if you've made further modifications. Remove the custom ad blocker rule(s) and the page will load as expected.