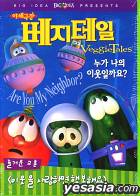 VeggieTales is a near 25 year old popular video series about anthropomorphic fruits and vegetables in stories conveying moral themes based on Christianity. The episodes frequently retell and recreate Bible stories anachronistically reframed and include humorous references to pop culture.
Because of the show's popularity, various dubs such as Spanish have been made of the series, however, the Japanese and Korean dubs of the series are incredibly hard to find, even if you type ベジーテイルズ or 베지태일 (The Japanese and Korean names of the series) in Google ,and for the Japanese dub; only the Hairbrush Song has been found. It was also found as an Easter Egg on the The Ultimate Silly Song Countdown DVD.
There are some openings of the series in Japanese,uploaded by Buster Bird, but they were discovered to be fake, as they were only a mix of the Chinese and Arabic version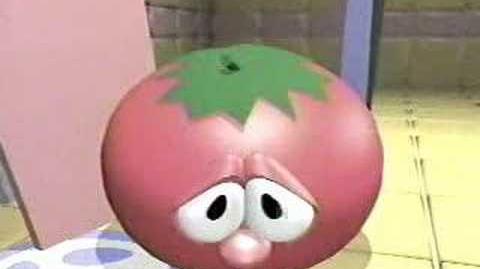 For the Korean dub however; the series apparently aired on the Korean network KBS1, but not much information is known beyond that, however, an ad for the series has surfaced.
EDIT: I found a few more covers of the Korean VeggieTales DVDs. They're from a website called yesasia.com, I might check the website out to see if I can get more photos.
Anyway, I'll make a gallery and add those covers to them.
EDIT 2:
I found a bit of the Korean dub of
Jonah: A VeggieTales Movie
. Its only the ending and the credits though. Definitely gonna contact the uploader to see if he has anything else from this dub.
Also, I checked yesasia.com. Its a shopping website, and the VeggieTales DVDs/VHSs are out of stock. Here's a link to some of their listings so you know I'm not making it up or you're curious:
Are You My Neighbor?:
http://www.yesasia.com/us/veggie-tales-are-you-my-neighbor-korean-version/1003978152-0-0-0-en/info.html
Madame Blueberry:
http://www.yesasia.com/global/veggietales-madame-blueberry-korean-version/1003691608-0-0-0-en/info.html
King George and the Ducky:
http://www.yesasia.com/us/veggietales-king-george-and-the-ducky-korean-version/1003691619-0-0-0-en/info.html
LarryBoy and the Rumor Weed:
http://www.yesasia.com/global/veggietales-vol-5-larryboy-with-rumor-weed-korean-version/1003999514-0-0-0-en/info.html
Lyle the Kindly Viking:
http://www.yesasia.com/global/veggie-tales-lyle-the-kindly-viking-korean-version/1003978144-0-0-0-en/info.html
EDIT 3: Eureka!!!, i was searching for Spanish VHS covers of the series when i found the Japanese cover of Where's God When I'm S-Scared!!, i also found an Japanese website that has the original VHS in Japanese along with other episodes!, i also found covers for: God Wants Me To Forgive Them?!?, Are You My Neighbor?, Rack, Shack and Benny, Dave and the Giant Pickle and The Toy That Saved Christmas, also the Japanese name above is not real, the true name of the series in Japan is ヴェジテールズ, not ベジーテイルズ
Here is the link for the Japanese website:
http://www.wlpm.or.jp/life_st/serch_p.php?pid=34&gen=%E3%82%A2%E3%83%8B%E3%83%A1&p=15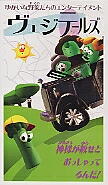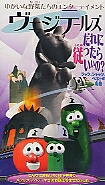 Covers(the left covers are the Korean ones, and the right covers are the Japanese ones):
Ad blocker interference detected!
Wikia is a free-to-use site that makes money from advertising. We have a modified experience for viewers using ad blockers

Wikia is not accessible if you've made further modifications. Remove the custom ad blocker rule(s) and the page will load as expected.