Adult Swim is an adult oriented television channel that airs every night from 8:00 p.m. until 6:00 a.m. ET/PT in the United States and shares it's channel space with Cartoon Network. Both channels are owned by Turner Broadcasting System a division of Time Warner Inc.
Adult Swim has always been known for its rather experimental and artistic approach to cartoons frequently pushing the boundaries of comedy. Later, the Network also took live-action comedies and parodies into their programming block.
Therefore, since it's launch Adult Swim has been releasing regularly various pilots that they rejected or picked up on their website (adultswim.com). In addition, some pilots and specials have also been shown in special late night programming blocks, such as the DVR Theater filling their 4:00-4:30 a.m. time slot. Sometimes such specials or pilots have aired for instance on Halloween or April 1st.
However, due to very strict copyright policies by the Turner Broadcasting System, user uploads on all video platforms are made very difficult, because the content is taken down in the majority of cases. As a result, as soon as adultswim.com or the official Adult Swim YouTube Channel decides not to host specific pilots or specials anymore, it can sometimes become very difficult to find said videos.
In some rare cases, Pilots are made available again as extra content on Adult Swim DVD releases, such as the 2009 Pilot Cheyenne Cinnamon and the Fantabulous Unicorn of Sugar Town Candy Fudge along with a few other pilots on the "Adult Swim in a box" DVD set.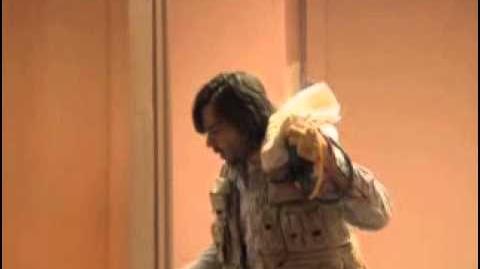 Missing Pilots & Specials
- Duckworth (a.k.a Duckworth of Ellington) : Live action pilot created by Dave Willis and Matt Harrigan (co-creator of Assy McGee and Perfect Hair Forever) starring Matt Berry, Dana Snyder, Jason Mantzoukas, and Bill Raymond. Pilot aired in Adult Swim's "DVR Theater" on January 18, 2011.
- Green Bench : Live-action half-hour pilot created by the internet sketch comedy group of the same name. Pilot produced by Dakota Pictures. Premiered on adultswim.com on July 29, 2013 as part of a vote to decide whether or not it will air on August 26, 2013. Unaired
- Lowe Country (a.k.a. Earth Ghost) : Reality Show starring George Lowe. The pilot never aired on television but premiered on Adult Swim Video in 2007. An altered version of this pilot entitled Earth Ghost aired on April 1, 2011, as part of Adult Swim's annual April Fools Day joke. Earth Ghost featured George Lowe replaced with a CGI version of himself in a Space Ghost costume. Unaired
- Rolling with Dad : Animated half-hour sitcom pilot created by Seth Grahame-Smith and David Katzenberg. Bento Box Entertainment is producing the pilot. Premiered July 15, 2013 on adultswim.com, as part of a vote to decide whether or not it will air on August 26. Unaired
- Spacecataz (Aqua Team Hunger Force spin-off) : A failed spinoff of Aqua Teen Hunger Force. Although, there is a pilot of this broken into parts in cold openings of the ATHF Season 3 episodes. The pilot was released as a special feature on the Aqua Teen Hunger Force Volume Four DVD, on December 6, 2005. Unaired
Ps. I am in possession of the remaining pilots and specials that have aired over the years. If someone considers another pilot to be "lost" I can upload it.
Ad blocker interference detected!
Wikia is a free-to-use site that makes money from advertising. We have a modified experience for viewers using ad blockers

Wikia is not accessible if you've made further modifications. Remove the custom ad blocker rule(s) and the page will load as expected.