Ushiro was a planned horror-RPG game developed by Level 5, first announced and shown at the 2008 Tokyo Game Show. It was about Reiichiro Ushiro, a shinigami spirit with the power to give a person one single wish in exchange for their lives. Although nothing is known about the game being cancelled, in a famitsu article from April 2014, they are planning to revive the project.
In terms of gameplay, Reiichiro is able to control and possess people, seeing the lives of strangers, and battling the personifications of the evils in people's hearts.
References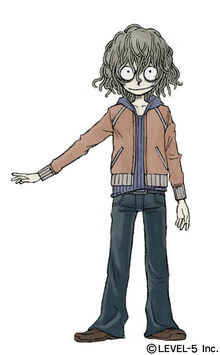 Ad blocker interference detected!
Wikia is a free-to-use site that makes money from advertising. We have a modified experience for viewers using ad blockers

Wikia is not accessible if you've made further modifications. Remove the custom ad blocker rule(s) and the page will load as expected.