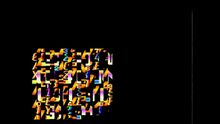 This untitled fighting game, simply titled "BB", was discovered in 2010. The game seems to be in an incredibly early state of development, with only 3 characters, none of whom were finished, one stage, and a garbled title screen. The game was suspected to be a prototype of Martial Champion, because one character was named "Avu", and resembles his Martial Champion counterpart. Avu was also the most complete of the three characters, neither of whom were in the final product at all.
Others believe that this is simply an unfinished D-list fighter.
Ad blocker interference detected!
Wikia is a free-to-use site that makes money from advertising. We have a modified experience for viewers using ad blockers

Wikia is not accessible if you've made further modifications. Remove the custom ad blocker rule(s) and the page will load as expected.