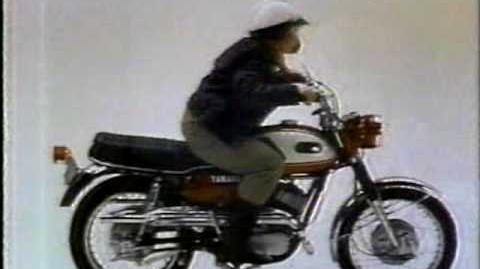 On February 5, 1969, ABC premiered a television pilot called Turn-On. The cast included Teresa Graves, Hamilton Camp, Mel Stewart, and guest host Chuck McCann. Many people across America complained about the show's sexual and religious content. In response to these, an ABC affiliate on the east coast interrupted the live broadcast (whereas some affiliates didn't show it at all), with co-creator Ed Friendly stating that "the remainder of this program will not be seen this evening, or ever". The screen then cut to black, word traveled to the west coast and Turn-On was never broadcast again.
Eventually, many would forget about the pilot until one day in the 1980s, when ABC News aired coverage featuring footage from the show, with news that a second episode had been filmed, though not broadcast. The report has eventually found its way to the Internet years later, as seen above. Also, according to The Monkees: The Day-By-Day Story of the 60s TV Pop Sensation by Andrew Sandoval, it is mentioned that The Monkees made an unaired appearance on an episode, citing its possible airdate & day of filming, stating that more than two episodes were filmed. It is possible to view the first two episodes at The Paley Center for Media in New York City, though it is currently unknown if anyone other than them are in possession of copies of said episodes, or the possible others.
Ad blocker interference detected!
Wikia is a free-to-use site that makes money from advertising. We have a modified experience for viewers using ad blockers

Wikia is not accessible if you've made further modifications. Remove the custom ad blocker rule(s) and the page will load as expected.