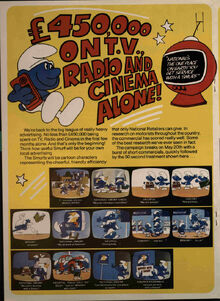 In 1978, National Benzole (A now defunct British gas company) created a series of animated commercials featuring smurfs to promote the company selling smurfs merchandise. The commercials used the instrumental version of Vader Abraham's "Smurf Song" which came out the previous year to promote the release of "The Smurfs And The Magic Flute" film.
Not that much was known about these commercials until the official BP Youtube channel uploaded one of the commercials on November 8, 2013. However the other commercials made by National Benzole are still missing. The only evidence that other commercials were made was from a 1978 magazine advertising the company partnering with The Smurfs.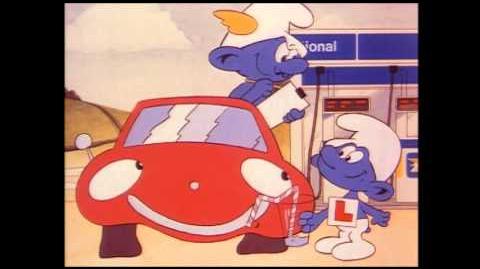 Ad blocker interference detected!
Wikia is a free-to-use site that makes money from advertising. We have a modified experience for viewers using ad blockers

Wikia is not accessible if you've made further modifications. Remove the custom ad blocker rule(s) and the page will load as expected.