The Prince of Light: The Legend of Ramayana is a 2001 English dubbed version of the 1992 Indo-Japanese traditional animation feature film Ramayana: The Legend of Prince Rama directed by Yugo Sako and Ram Mohan, produced by Sako and Krishna Shah and based on the Indian epic the Ramayana. This is the US English dub with narration by James Earl Jones, and stars Bryan Cranston is the voice of Ramayana. With additional music by Alan Howarth.
This dub is very hard to find, not on VHS or DVD, and the full movie of this US English dub for this movie is not on the internet, but however the trailer can be find on YouTube.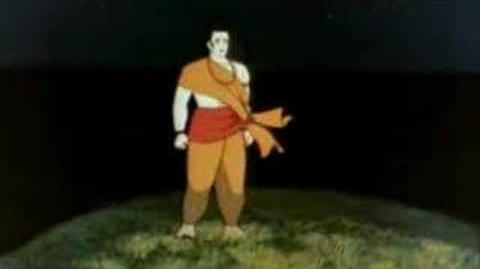 Ad blocker interference detected!
Wikia is a free-to-use site that makes money from advertising. We have a modified experience for viewers using ad blockers

Wikia is not accessible if you've made further modifications. Remove the custom ad blocker rule(s) and the page will load as expected.