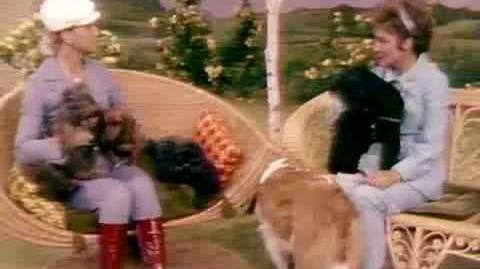 The Pet Set is a 1971 syndicated series about animals and animal lovers. Produced in part by Allen Ludden and hosted by Betty White (Date With the Angels), the series often featured celebrities with their pets, and also had discussions of pet care, ecology, and preserving wildlife. It has never been seen since, save for one episode featuring Doris Day, which MPI Home Video included on a DVD release of CBS' The Doris Day Show.
Ad blocker interference detected!
Wikia is a free-to-use site that makes money from advertising. We have a modified experience for viewers using ad blockers

Wikia is not accessible if you've made further modifications. Remove the custom ad blocker rule(s) and the page will load as expected.