Wedgies was a block on Cartoon Network showcasing several shorts as part of different series. One of these series were a few shorts that would spawn the Cartoon Network show, The Marvelous Misadventures of Flapjack, about a young boy named Flapjack and a "captain" named Cap'n K'nuckles (pronounced as Ka-nuckles) who both live inside of a talking blue whale named Bubbie near a set of docks called Stormalong Harbor.
One of the shorts set to air during Wedgies was the original pilot episode for the show. It was set to air on May 7, 2007 on Wedgies alongside another Flapjack short titled "Captain and ToeNeil", however, for unknown reasons, neither of the shorts ended up being aired. While the pilot has never been broadcast anywhere, "Captain and ToeNeil" did air a few times in Europe, and was on YouTube for a short time before being taken down. Clips of the unaired pilot are seen in a Cartoon Network interview with series creator Thurop Van Orman.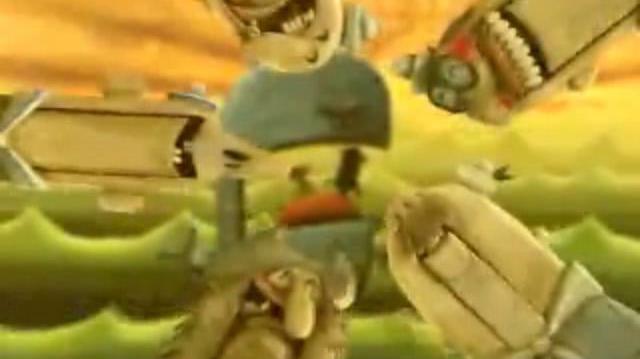 On Vimeo, there was a video uploaded seven years ago that shows clips of the unaired pilot episode. Based off these clips, it is about Flapjack trying to prove to K'nuckles that he is an adventurer by beating 8-Armed Willy at a game of arm wrestling. He does accomplish this task, only to have K'nuckles to tell him that finding Candied Island will make him an adventurer, thus the main plot of the show is set.
The events of the unaried pilot episode was mention in the Season one episode titled Panfake, where Flapjack tells Peppermint Larry that he has not been this relived since he beat 8-Armed Willy at a game of arm wrestling.