The Magic Roundabout is a popular French-British show created by Serge Danot in the 1960s and was aired in the UK with narration from Eric Thompson, In the US, the show didn't air until the 1980s when it started airing on the old Nickelodeon show "Pinwheel", this version lacked narration and the characters had separate voices, which the actors are currently unknown, they are likely to be actors from Pinwheel, currently only 1 episode has been resurfaced, it can be viewed here, one difference had Dylan being named Flappy, like in the French dub.
UPDATE: A couple of episodes have been resurfaced on Dailymotion
UPDATE 4/21/17: Dougal has been confirmed to be voiced by Micheal Karp, the show writer for Pinwheel.
Video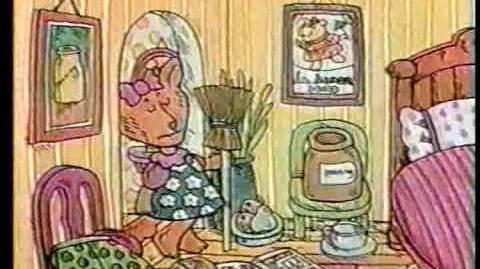 Ad blocker interference detected!
Wikia is a free-to-use site that makes money from advertising. We have a modified experience for viewers using ad blockers

Wikia is not accessible if you've made further modifications. Remove the custom ad blocker rule(s) and the page will load as expected.