The Little Twins was a rare Japanese anime series originally produced in the early 1990's as a straight-to-video series. It was produced by Toei Animation and animated by OH Production and Triangle Staff. The series is comprised of 13 episodes.[1] The English dub was produced in 1995 by Elegant Films, Inc.. However it didn't air on television in the United States until 1999 when it briefly aired on Nick Jr. during the summer. It got a rare DVD release of a few episodes in early 2004, but otherwise remains extremely obscure. The show featured two tiny gnome-like twins named Petal and Piper (Tiffle and Tuffle in the original Japanese version) living on an island with their family; the theme song was performed by Carly Simon. Carly Simon was also the producer for the English dub.
Clips of the series can be seen on YouTube.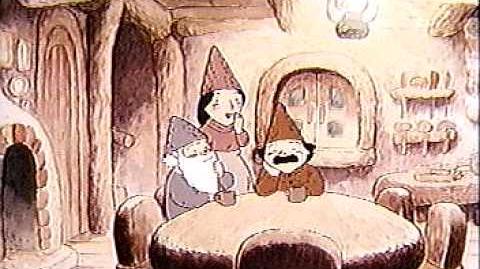 UPDATE: As of October 18, 2016, 4 episodes of the English Dub has been found at the Internet Archive.
Here is the Link
References
Ad blocker interference detected!
Wikia is a free-to-use site that makes money from advertising. We have a modified experience for viewers using ad blockers

Wikia is not accessible if you've made further modifications. Remove the custom ad blocker rule(s) and the page will load as expected.