The Getaway 3 was to be the third instalment of Sony's The Getaway series, which was to be released on PlayStation 3. The game was announced at E3 along with Eight Days. The game was cancelled along with Eight Days on June 4 2008. In October 2009, the both games were reported to be "on hold" not cancelled.
Multiple visual demos were shown at E3 around 2005-2006.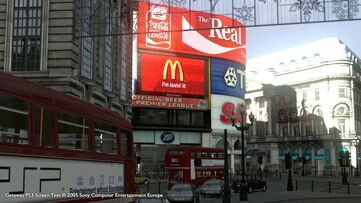 Ad blocker interference detected!
Wikia is a free-to-use site that makes money from advertising. We have a modified experience for viewers using ad blockers

Wikia is not accessible if you've made further modifications. Remove the custom ad blocker rule(s) and the page will load as expected.