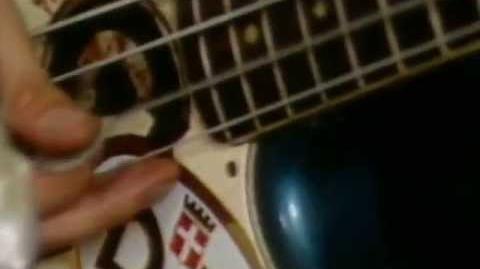 The Dead Kennedys are considered to be one of the great hardcore punk bands of the 1980s, and one of the first to make a significant impact in the United Kingdom. Following their debut album Fresh Fruit for Rotting Vegetables, the band went to Subterranean Studios and recorded a follow-up EP, In God We Trust, Inc., on June 19, 1981. The songs were recorded live, without overdubs, and a film of the session was taped by Joe Rees of Target Video. However, when the songs were taken to be mixed, it was discovered that the tape used to film the sessions were defective, as the oxide peeled away from the tape, destroying the recordings. Two months later, the EP was re-recorded at Mobius Music. Many years later, enhanced restoration techniques allowed for most of the songs to be recovered, while rough mixes of the remaining three were used to fill out the footage on the 2003 VHS/DVD The Lost Tapes.
Ad blocker interference detected!
Wikia is a free-to-use site that makes money from advertising. We have a modified experience for viewers using ad blockers

Wikia is not accessible if you've made further modifications. Remove the custom ad blocker rule(s) and the page will load as expected.