The Cards
(Karty in Polish or alternatively Playing Cards) is the formerly lost episode of the Czechoslovakian animated series "A je to!" (Sąsiedzi in Polish, "...and that's it!" in English). It was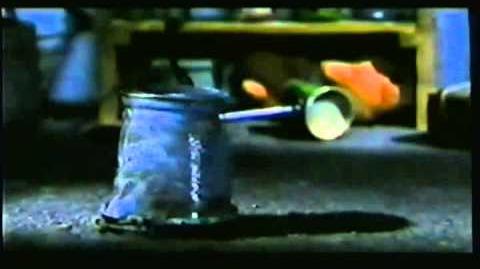 made in 1998 by some of the original AIF Studio makers, however without the rights of Lubomir Beneš's heirs. This was supposed to be the beginning of the new format the show was going to have. It was directed, animated and written by František Váša. It was different from earlier episodes and filmed in widescreen format (16:9), it was longer than all of the aired and existing episodes (lasting 12 minutes), had a dialogue, an entirely new soundtrack and new opening and closing sequences. It was found around 2014 with english dubbing and subtitles.
To note: This was supposed to be an episode of the new series. In plans there was a total of 52 episodes and a feature film. However, it was cancelled just around the time "The Cards" was supposed to be originally aired.
See also
Ad blocker interference detected!
Wikia is a free-to-use site that makes money from advertising. We have a modified experience for viewers using ad blockers

Wikia is not accessible if you've made further modifications. Remove the custom ad blocker rule(s) and the page will load as expected.