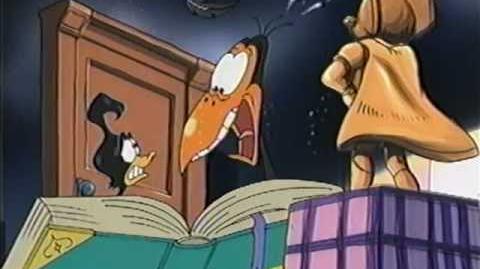 Terrytoons Presents: Curbside with Heckle and Jeckle
 was a failed series pilot produced by Nickelodeon Animation Studios. It was meant to re-introduced the Terrytoons characters in a late night talk show-style format hosted by Heckle and Jeckle, accompanied by Dinky Duck, featuring three original shorts starring other Terrytoons characters.
The dropped pilot was found on YouTube.
Ad blocker interference detected!
Wikia is a free-to-use site that makes money from advertising. We have a modified experience for viewers using ad blockers

Wikia is not accessible if you've made further modifications. Remove the custom ad blocker rule(s) and the page will load as expected.