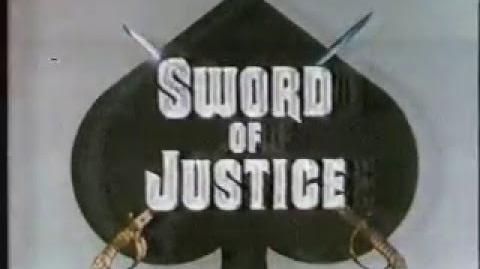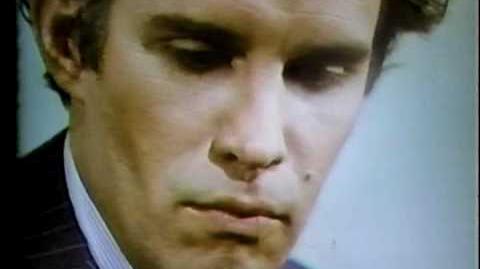 Sword of Justice is a 1978 NBC drama produced by Glen A. Larson (Quincy, M.E., Knight Rider (1982)) and starring Dack Rambo as Jack Martin Cole, a millionaire playboy/mercenary who had previously been framed for 25 cases of embezzlement. After being released from prison, he decided to fight crime in an unique way: leaving behind the "threes" from a deck of cards (representing how many years his sentence lasted), with a written warning to the criminal(s). The three of clubs represented vengeance, the three of diamonds indicated wealth, the three of hearts represented compassion (this would be given to someone Jack was protecting), and the three of spades represented the "sword of justice", meaning the game was over.
A pilot was filmed, but then re-edited into the TV movie "A Double Life" and aired that following fall as part of NBC's infamous 1978 fall lineup (also home to flops such as Dick Clark's Live Wednesday, W.E.B., and The Waverly Wonders), with eight regular episodes to follow. Much like the others, it was cancelled after one season. However, recordings of the first and last episodes exist on the tape-trading circuit, and the opening to another was posted by The Museum of Classic Chicago Television.
Episodes
Bold text denotes found episode
1. A Double Life
2. Aloha, Julie Lang
3-7. ?
8. Port of Entry
9. Blackjack
Ad blocker interference detected!
Wikia is a free-to-use site that makes money from advertising. We have a modified experience for viewers using ad blockers

Wikia is not accessible if you've made further modifications. Remove the custom ad blocker rule(s) and the page will load as expected.