Sponk was a Games show on the Noggin Network in 2001. It was basically Who's Line Is It Anyway? for kids. It featured kid contestants with Adult host and a robot announcer. While the Show may not be completely lost, episodes of the show have not surfaced anywhere on the internet or are very hard to find.
On an old Teenick site Sponk is described as: [1]Noggin's brand new improv-comedy TV show, "Sponk," comes to Noggin this fall. We're giving you a sneak peak at this new show with a whole area dedicated to it at the Party! The "Sponk" live show at the festival is where members of the audience (this could be you!) get the chance to goof it up, be funny and win prizes. Teams of audience volunteers will act out scenes and sketches with suggestions and input from the crowd. A special guest host will MC the whole shebang and join in the hilarity! For more info on SPONK and to add your ideas to the suggestulator,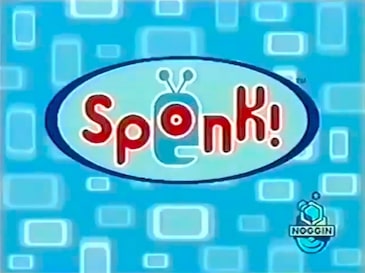 <figcaption></figcaption>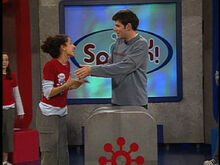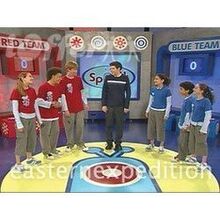 Ad blocker interference detected!
Wikia is a free-to-use site that makes money from advertising. We have a modified experience for viewers using ad blockers

Wikia is not accessible if you've made further modifications. Remove the custom ad blocker rule(s) and the page will load as expected.