Space Suit is the pilot episode for Mickey Mouse Clubhouse. The pilot revolves around Mickey and his friends pretending to be astronauts, as the title suggests. Daisy Duck doesn't appear in this episode, the designs of the characters are vastly different than in the actual show and the animation is more stilted and choppy. There are also some brief graphical glitches that can be spotted. Due to there being no background music or sound effects, this episode was presumably used to pitch the show And Minnies dress is in the 1990 blue dress and bow and he is not wearing polka dots in this Pilot Ep.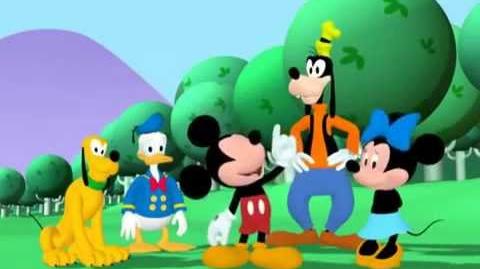 Ad blocker interference detected!
Wikia is a free-to-use site that makes money from advertising. We have a modified experience for viewers using ad blockers

Wikia is not accessible if you've made further modifications. Remove the custom ad blocker rule(s) and the page will load as expected.