Space Goofs is an animated series that was first aired in 1997. It's about 5 (4 in the second season) extra-terrestrials, Stereo, Bud, Candy, Gorgeous and Etno living in a house that is for rent and getting rid of the humans after an accidental crash on earth.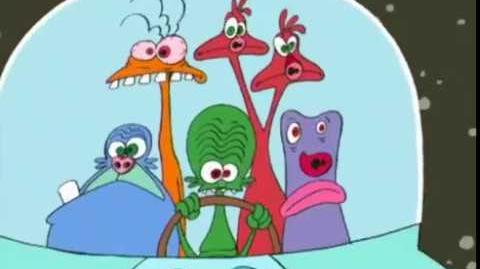 So, far the only lost media that was founded of this show was the intro from 1999 when Xilam purchased the show from Gaumont. It can be seen here: https://www.youtube.com/watch?v=W6Zr9OyZ6pk
So far, the only things missing is an unaired pilot produced before the show even aired, and 5 animation tests of the characters. In fact, it is unknown if Space Goofs had a pilot, but the only animation test founded was the Etno test (albiet in a still version seen on an season 2 episode of the show, making it very rare and strange to find the complete screen test.). The rest of the animation tests are completely lost.
List of Space Goofs Media
Space Goofs Intro (1999 version, FOUND!)
Etno test (partially found, still version found)
Candy test (lost)
Bud test (lost)
Stereo test (lost)
Gorgeous test (lost)
The 1996? pilot (lost)