Snappy Larry's Showtime was a British interstitial series that was aired on Nick Jr. around the mid 2000's.
Hardly anything is known about the show other than the title and that it aired on Nick Jr. The only trace of the show's existence is a video clip presented here, and two other recordings.
Shorts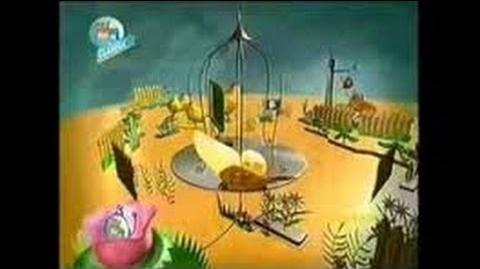 In this video, a full episode of Snappy Larry's Showtime can be seen, one of the only on Youtube.
Ad blocker interference detected!
Wikia is a free-to-use site that makes money from advertising. We have a modified experience for viewers using ad blockers

Wikia is not accessible if you've made further modifications. Remove the custom ad blocker rule(s) and the page will load as expected.