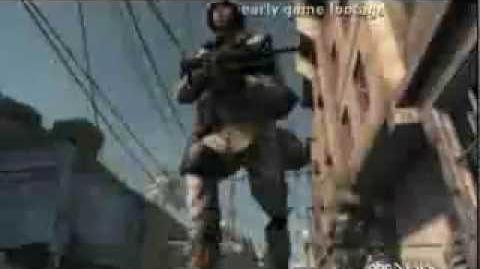 Six Days In Fallujah Was An unreleased third person shooter video game which was sadly cancelled
Information
Six Days In Fallujah was devoloped by Atomic Games. This game was to focus on the Iraq War was occured in 2004. It was supposed to be released For Microsoft Windows/Mac, PlayStation 3 and the Xbox 360 and was to feature a depiction on the real war. The game was on ABC News which showed footage of the gameplay. In 2009 the game was cancelled due to the controversy of its premise. Although the studio Atomic Games is active, Konami did not publish the game. IGN stated on March 2,2010 that the game is coming out it was false. In 2012 Peter Tamte CEO of Atomic games stated that the game was definitely not cancelled and remains important to the company. As of 2016 no further updates or news of the games have been released and the game just is on hold.
Sources
Ad blocker interference detected!
Wikia is a free-to-use site that makes money from advertising. We have a modified experience for viewers using ad blockers

Wikia is not accessible if you've made further modifications. Remove the custom ad blocker rule(s) and the page will load as expected.