On Thursday April 13th, 2000 Brazilian Formula One driver Ricardo Zonta was testing at the Silverstone Circuit at Northamptonshire, UK when the front suspension of his BAR 002-Honda failed at high speed. He flipped over the top of a spectator fencing and landing on the other side, Zonta escaped with a cut finger.
Few years ago on a Formula One Forum, an user claimed to have seen footage of a Security Camera that shows partially the crash, he posted the video but it was taken down hours later.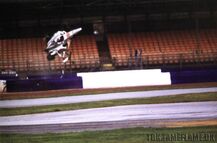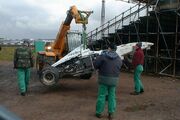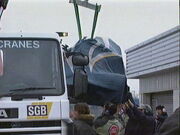 Ad blocker interference detected!
Wikia is a free-to-use site that makes money from advertising. We have a modified experience for viewers using ad blockers

Wikia is not accessible if you've made further modifications. Remove the custom ad blocker rule(s) and the page will load as expected.