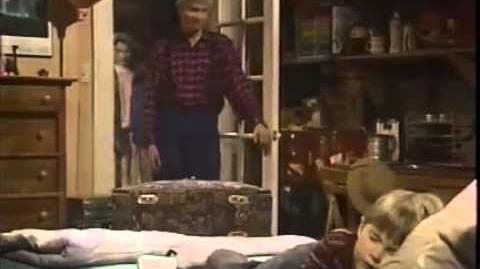 Puppetman is a 1987 TV pilot produced for CBS by Jim Henson Productions. Fred Newman stars as Gary, a puppeteer for WGRF-TV in Madison, Wisconsin who is torn whether to focus on his puppet show, Dragon Time, or raising his five-year-old son, Zack (Michael Carter). The pilot was shown as part of the CBS Summer Playhouse, but for the longest time only the opening credits were available until three years after their posting, when the complete pilot has resurfaced.
Ad blocker interference detected!
Wikia is a free-to-use site that makes money from advertising. We have a modified experience for viewers using ad blockers

Wikia is not accessible if you've made further modifications. Remove the custom ad blocker rule(s) and the page will load as expected.