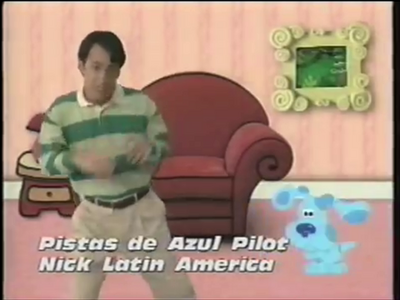 Pistas De Azul (Pilot)
Plot
See: Pretend Time.
Info
The Pilot's Production date is unknown. A small clip of it is shown in Best Of NSF in Orlando Florida and that's it
Trivia
The Host Is Played By An Unknown Actor Instead of Duarte
The Picture In The Frame Proves That This Pilot Was Based On The Episode Of Pretend Time
This Pilot Claims To Be made by Nick Latin America
The Host Sings The Pistas De Azul Song
Ad blocker interference detected!
Wikia is a free-to-use site that makes money from advertising. We have a modified experience for viewers using ad blockers

Wikia is not accessible if you've made further modifications. Remove the custom ad blocker rule(s) and the page will load as expected.