Spot the Diff
, or 
Change-inator-inator
, is the name given to a special two-hour Phineas and Ferb mini-marathon, first aired on Disney Channel US in 2008. The marathon is based around a scenario in which Dr. Doofenshmirtz has made an invention he calls the Change-inator-inator, with which he can make various changes, particularly visual ones, to certain episodes of the show. The changes are shown through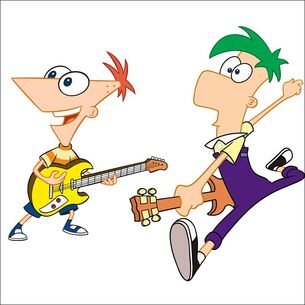 specially-made promotional spots airing between each episode, with redubbed animation from "The Fast and the Phineas". As a challenge, the viewer watches the four selected episodes and their modified counterparts while keeping track of which changes are made as part of a tie-in at the official websites.
Ad blocker interference detected!
Wikia is a free-to-use site that makes money from advertising. We have a modified experience for viewers using ad blockers

Wikia is not accessible if you've made further modifications. Remove the custom ad blocker rule(s) and the page will load as expected.