According to the Complete Peanuts 1955-1956 book, it has been confirmed by the editor's note that they were unable to relocate the lost 1955 beginning panels, it happened in 3 strips, one on September 4th, 1955, one on October 2nd, 1955, and one on November 6th, 1955 (although it has been found), the only lost 1955 beginning panel we can found is the one on November 6th, 1955, the two lost panels are yet to be found.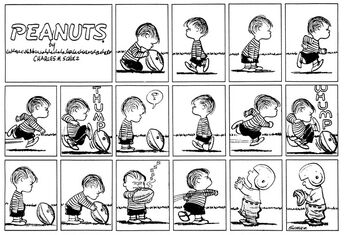 Ad blocker interference detected!
Wikia is a free-to-use site that makes money from advertising. We have a modified experience for viewers using ad blockers

Wikia is not accessible if you've made further modifications. Remove the custom ad blocker rule(s) and the page will load as expected.