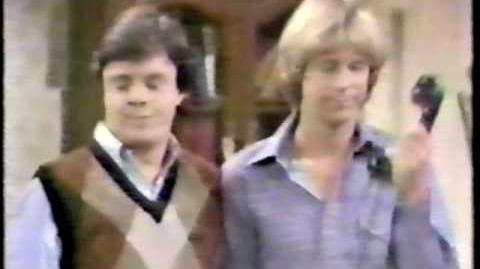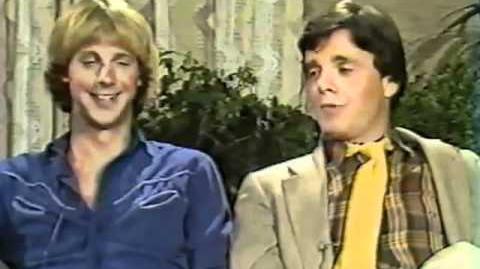 One of the Boys (not to be confused with a 1989 sitcom bearing the same name, which also aired on NBC) is a 1982 NBC sitcom starring Mickey Rooney as Oliver Nugent, who, along with his friend Bernard Solomon (Scatman Crothers), moves in with grandson Adam Shields (Dana Carvey) and his Sheffield University roommate Jonathan Burns (Nathan Lane, in his debut role). Despite the number of then-current and future stars who had roles in this series (in addition to Rooney, Carvey, Lane, and Crothers, Meg Ryan had a recurring role as Adam's girlfriend Jane), it was critically reviled and cancelled after airing it's full 13-episode order. To date, only the opening credits and some clips have resurfaced via network promos, an interview with Carvey and Lane from a 1981 fall preview special screened only in Huntsville, Alabama, and a six-minute clip compilation video posted in 2016.
Ad blocker interference detected!
Wikia is a free-to-use site that makes money from advertising. We have a modified experience for viewers using ad blockers

Wikia is not accessible if you've made further modifications. Remove the custom ad blocker rule(s) and the page will load as expected.