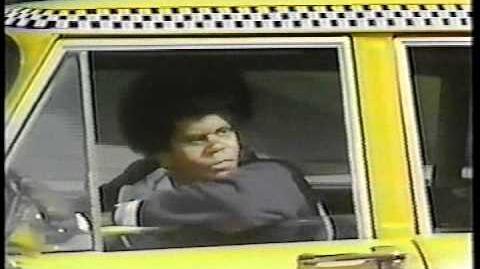 One in a Million is a 1980 ABC sitcom developed as a starring vehicle for What's Happening!! regular Shirley Hemphill, with two of the Happening creators (Saul Turtletaub and Bernie Orenstien) serving as executive producers. It centers around sharp-tongued taxi driver Shirley Simmons, who takes control of the multi-million dollar conglomerate Grayson Enterprises following the death of its founder (Simmons' favorite client) in her taxi, and then declares war on "pompous stuffed shirts", specifically president Ronald Cushing (Keene Curtis). The show aired on Saturdays at 8:00 Eastern time to low ratings, which resulted in its cancellation after 13 episodes. As of March 2017, the only footage available is two different versions of the opening credits (the pilot version, which is just a shot of Simmons driving by Grayson Enterprises and contains an instrumental theme song, and the regular version, in which the theme song has lyrics and there's actual show footage).
Ad blocker interference detected!
Wikia is a free-to-use site that makes money from advertising. We have a modified experience for viewers using ad blockers

Wikia is not accessible if you've made further modifications. Remove the custom ad blocker rule(s) and the page will load as expected.