Mister Roger's Neighborhood: "Conflict" (1983 TV episodes)
Comments

21
Share
Mister Roger's Neighborhood: "Conflict" episodes 1983
Mr. Rogers and King Friday
Status

'Found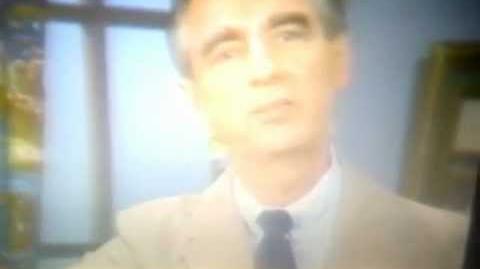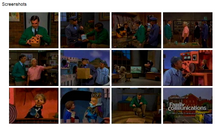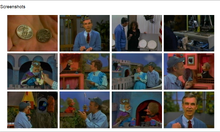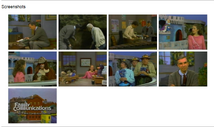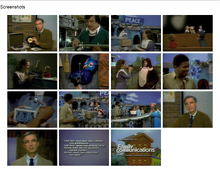 The fourteenth season of Mister Roger's Neighborhood debuted in November 1983 with a five-episode arc titled "Conflict", a direct response to the ABC telefilm The Day After, which featured graphic nuclear-war imagery. This arc focused on the Neighborhood of Make-Believe where they almost go to war by jumping to conclusions. Due to both the episodes and news of the time involving war, the arc was pulled from regular rotation on April 5, 1996.[1]
The Episodes
Findings
The only footage of any of the "Conflict" episodes that has resurfaced after 1996 is in a five-minute YouTube video which was uploaded by the user fwbh, as seen above.
↑ 1.0 1.1 1.2 1.3 1.4 1.5 http://en.wikipedia.org/wiki/Mister_Rogers%27_Neighborhood_%28season_14%29#Episode_5_.28Conflict.29
UPDATE 5/1/2015:
Sets of screenshots from the "Conflict" episodes have been found by TheDoctor64, via the Neighborhood Archive!
UPDATE 4/5/2017: The first two episodes of "Conflict" have been found anonymously and released online as of March 25, 2017!
UPDATE 4/17/17 The rest of the episodes have been found! Link: https://www.youtube.com/watch?v=jzQMYOkcaUs (It was actually found on 3/26/17.)
Ad blocker interference detected!
Wikia is a free-to-use site that makes money from advertising. We have a modified experience for viewers using ad blockers

Wikia is not accessible if you've made further modifications. Remove the custom ad blocker rule(s) and the page will load as expected.