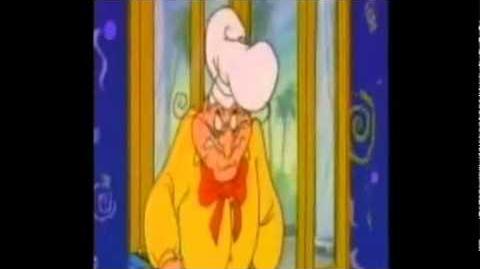 In 1992, Disney adapted Andre Franquin's popular Franco-Belgian comic book series Marsupilami to United States television as part of anthology series Raw Toonage on CBS, and was spun off into its own half-hour series on the same network the following year. The half-hour series featured three segments per episode: the first would be an all-new short starring Marsupilami, and the third and final was a repeat from Raw Toonage. In the middle was two alternating segments: five episodes would feature Bill Kopp's Shnookums and Meat (which itself would be spun off into a full series for The Disney Afternoon in January 1995), while the remaining eight starred Sebastian, the Samuel E. Wright-voiced crab from Disney's animated feature The Little Mermaid.
While most of the Marsupilami segments have shown up online, as have several Shnookums and Meat shorts, both from Marsupilami and the spin-off, none of the Sebastian the Crab segments have surfaced, not even the Raw Toonage hosting segments which were edited into the short "Flambe, Bombe". All that has been seen of the shorts, at least in North America, since 2002, when Marsupilami last reran on Toon Disney, is a silent version of the intro pulled from a portuguese (brazillian)-language upload on YouTube, and an Arabic-language song.
Ad blocker interference detected!
Wikia is a free-to-use site that makes money from advertising. We have a modified experience for viewers using ad blockers

Wikia is not accessible if you've made further modifications. Remove the custom ad blocker rule(s) and the page will load as expected.