Lps Beach Girl was a youtube channel that was founded by 14 year old. She was an "LPSTuber", meaning that she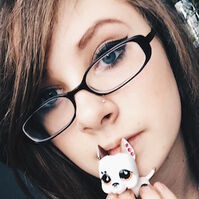 made videos with the popular toys 'Littlest Pet Shop'. She gathered many subscribers until she sadly deleted her channel because she 'wanted to close the LPS chapter in her life' with no warning. There was one video that resurfaced, but was deleted.
UPDATE: One of her videos has been found, but in low quality.
Ad blocker interference detected!
Wikia is a free-to-use site that makes money from advertising. We have a modified experience for viewers using ad blockers

Wikia is not accessible if you've made further modifications. Remove the custom ad blocker rule(s) and the page will load as expected.