In 1988, Marvel Entertainment made an animated series of 6 direct-to-video Little People videos such as Favorite Songs, 3 Favorite Stories, A Visit to the Farm, Jokes Riddles and Rhymes Christmas Fun, & Gadget Goes Hawaiian, which were released by New World Video. This video series centered around two children named Timmy and Penny and their Baby Sister, their parents, and their dog Lucky and it included the voices of Paige O'Hara, Jeremy Sumpter, Jessica Amlee, Helen King, Jill Frappier, Josh Rodine, Auli'i Cravalho and Isabella Crovetti-Cramp.
Very few video of the series survives.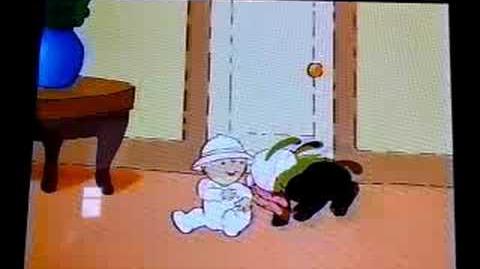 Ad blocker interference detected!
Wikia is a free-to-use site that makes money from advertising. We have a modified experience for viewers using ad blockers

Wikia is not accessible if you've made further modifications. Remove the custom ad blocker rule(s) and the page will load as expected.