Little Einsteins is an American animated children's TV show created in 2005 and aired on Playhouse Disney (Now Disney Junior). There was a Ukrainian dub that was aired on PLUSPLUS and K1. The dub has been missing for a while until Bubic Einstein uploaded the trailer for the dub on 6/5/16. That is the only footage of the dub that has surfaced so far.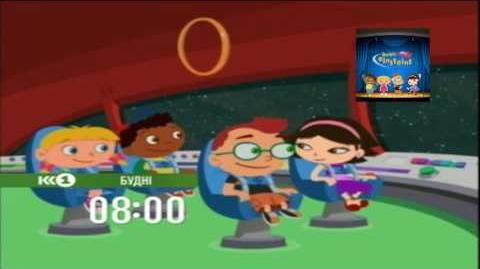 Footage found
The trailer for the dub has been found as of 6/5/2016.
Ad blocker interference detected!
Wikia is a free-to-use site that makes money from advertising. We have a modified experience for viewers using ad blockers

Wikia is not accessible if you've made further modifications. Remove the custom ad blocker rule(s) and the page will load as expected.