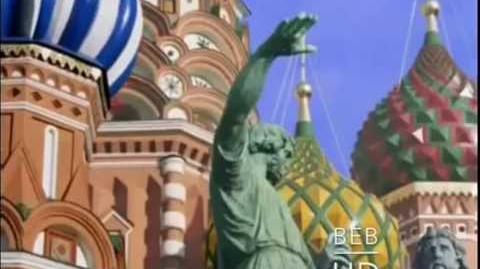 Little Einsteins is a American show for kids made in 2005 for Playhouse Disney (now Disney Junior, where it currently airs in the United States).
There existed a United Kingdom dub. The dub is rare and only an episode has surfaced on the internet so far, but was recently copyrighted.
Findings
The whole series is available on Amazon.co.uk, however, the episodes can't be watched for free, not even with a Prime membership, and can only be accessed in the U.K.
Found episodes
Season 2
Rocket's Firebird Rescue
[1] Rocket Soup (first few minutes cut off)
Cast
Leo - Piers Stubs (Season 1) / Robert Madge (Season 2)
Quincy - Mitchell Zhangazha
June - Poppy Lee Friar
Annie - Elle McHugh (Season 1) / Kristy Hickey (Season 2)
Gallery
Ad blocker interference detected!
Wikia is a free-to-use site that makes money from advertising. We have a modified experience for viewers using ad blockers

Wikia is not accessible if you've made further modifications. Remove the custom ad blocker rule(s) and the page will load as expected.