There was a pilot of Little Bill before it aired. It's lost, but people can spot it on the Nick Jr. Kids Opening and Nick Jr. Kids Closing promos. In it, you can see clips of the unaired pilot. In the pilot, Little Bill looks out the window and sees rain, and says hello to a robin, and then he runs all over the place, because he's going to a restaurant. He eats fries. And Mom says "When are you ready?", and Little Bill says "RIGHT NOW!!!!!!!". Little Bill has fun and learns problem solving from the restaurant. Little Bill's room is different than the normal room. And Little Bill's bed is by the window instead of right side the window.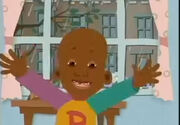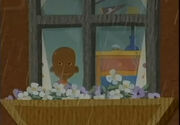 Ad blocker interference detected!
Wikia is a free-to-use site that makes money from advertising. We have a modified experience for viewers using ad blockers

Wikia is not accessible if you've made further modifications. Remove the custom ad blocker rule(s) and the page will load as expected.