Leon is an animated series of animated 1-minute shorts that aired as fillers during breaks on Radio-Canada and CBC Television. All French episodes of Leon are currently airing on Radio-Canada. An English dub with English text was produced and aired on CBC until they stopped airing it. No full episodes of the English dub are found. Only 2 episodes of the English dub exist. On October 2016, Radio-Canada began airing new episodes of Leon without participation from CBC. As an result, only English-dubbed original episodes of Leon has been made in 2007 and 2008.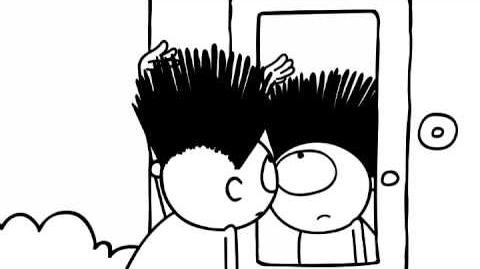 Ad blocker interference detected!
Wikia is a free-to-use site that makes money from advertising. We have a modified experience for viewers using ad blockers

Wikia is not accessible if you've made further modifications. Remove the custom ad blocker rule(s) and the page will load as expected.