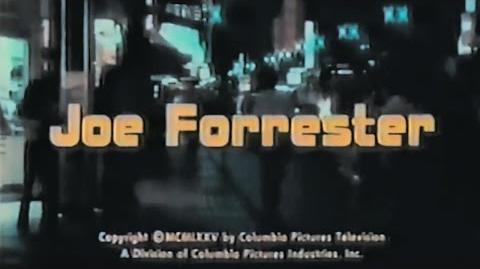 In the wake of the success of Police Woman, NBC's acclaimed anthology series Police Story aired another episode that was spun off into its own series, this one being a special 90-minute episode, "The Return of Joe Forrester". This episode followed Forrester (Lloyd Bridges), a plainclothes LAPD Metro Division officer who convinces his superiors to put him back in an uniform, on a foot beat. The subsequent regular series follows Forrester on said foot beat, keeping in contact with the people he protects as he busts criminals. 22 regular episodes were shown to terrible ratings, leading NBC to cancel the program. Although complete episodes of the regular series have never been circulated, the backdoor pilot from Police Story will receive an official home video release on August 15, 2017, when Shout! Factory issues the second season on DVD.
Ad blocker interference detected!
Wikia is a free-to-use site that makes money from advertising. We have a modified experience for viewers using ad blockers

Wikia is not accessible if you've made further modifications. Remove the custom ad blocker rule(s) and the page will load as expected.