In the third season of Jim Henson's Animal Show, Tizzy the Bee is replaced by Rhonda Rat and Dullard the Aardvark. Like the second season, only two episodes from this season have resurfaced in their entirety, via DVD releases.
Episodes
Siberian Tiger and Reindeer (Found as a clip)

Owl and Frog (FOUND in The Song of the Cloud Forest)

Indian Elephant and Human (FOUND in The Jim Henson Collection)

Mouse (Found as clip)
Spider Monkey and Lemur (Found as clip)
Fish (Found as clip)
Colobus Monkey and Flying Squirrel (Found as clip)
Rattlesnake (Found as clip)
Discoveries
Gallery
Videos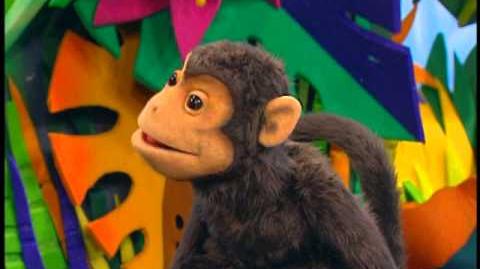 Ad blocker interference detected!
Wikia is a free-to-use site that makes money from advertising. We have a modified experience for viewers using ad blockers

Wikia is not accessible if you've made further modifications. Remove the custom ad blocker rule(s) and the page will load as expected.