Jeffrey Cat: Claw and Order is an animated pilot created by Mark O'Hare (known for creating the comic strip Citizen Dog) for Cartoon Network, produced by Slappy Pictures. It was one of eight Cartoon Cartoon shorts exclusive to the Cartoon Cartoon Weekend Summerfest on August 23, 2002, where it lost to Lowbrow (later known as Megas XLR).
The pilot, titled "All Dogs Don't Go to Heaven", sees pet investigator Jeffrey Cat solving a case involving an innocent dog that has been accused of attacking a neighbor. It is the only Summerfest pilot that has not made its way online. The only found pieces of footage are a second-long excerpt from a Summerfest promo and pre-production animation and artwork provided by director Mike Dietz.
UPDATE 5.18.15: Dailymotion user BrakCartman has found the pilot!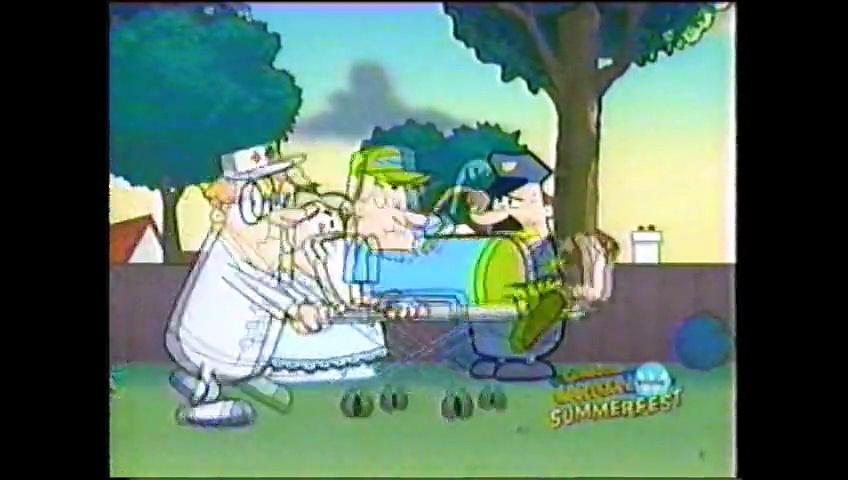 Gallery
Ad blocker interference detected!
Wikia is a free-to-use site that makes money from advertising. We have a modified experience for viewers using ad blockers

Wikia is not accessible if you've made further modifications. Remove the custom ad blocker rule(s) and the page will load as expected.