Jay Jay the Jet Plane was a model DTV series from 1994 to 1995. It was followed by the more well-known CGI/Live-Action TV series of the same name which ran from 1998 to 2005.
in 1996 a fourth tape was made to go along with the first three tapes made it apparently might have been a single story VHS it was advertised to be free after shipping & handling
The Commercial: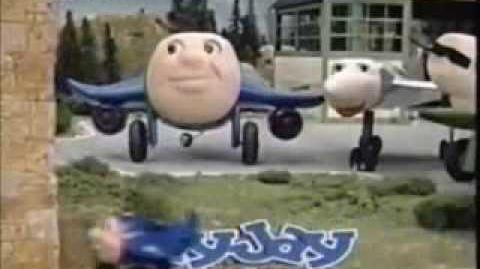 Ad blocker interference detected!
Wikia is a free-to-use site that makes money from advertising. We have a modified experience for viewers using ad blockers

Wikia is not accessible if you've made further modifications. Remove the custom ad blocker rule(s) and the page will load as expected.