Somtime in 2001 Eesti Televisoon aired a dub of the powerpuff girls title "Jõujumbud"
Here is proof that it is real http://epl.delfi.ee/news/arvamus/koostage-normaalne-telekava?id=50883775
There is also a dub of the movie. Here is a vhs cover of it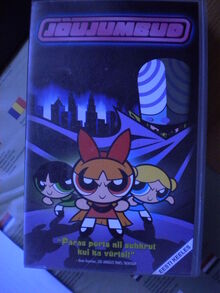 Ad blocker interference detected!
Wikia is a free-to-use site that makes money from advertising. We have a modified experience for viewers using ad blockers

Wikia is not accessible if you've made further modifications. Remove the custom ad blocker rule(s) and the page will load as expected.