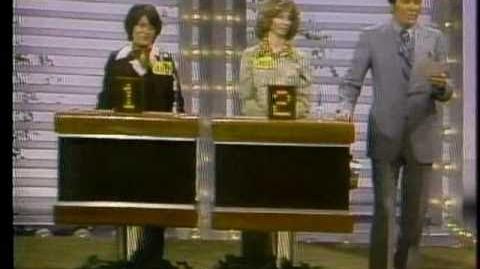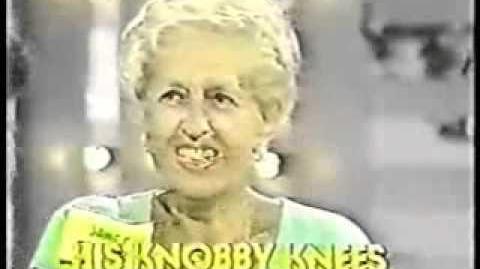 It's Anybody's Guess is a 1977 NBC game show aired over the summer (June 13-September 30) in Shoot for the Stars' former time slot (11:30 AM Eastern time), hosted by Monty Hall. In it, a question with more than one answer was asked to seven people (two players, and five panelists), and an answer chosen by the show's staff would be shown to the contestant in control of the question and the viewers at home. When asked if the panelists would answer the question, the contestant would answer yes or no, then either play it safe or go for the longshot. If played safe, Hall would ask every panelist one answer. If a longshot occurred, Hall asked only three panelists. In order to win a point, the contestant had to correctly predict which panelist would get the correct answer.
Due to standard network practices, the show was wiped after its cancellation, leaving only two episodes (the second pilot and the September 23 episode) to exist. In addition, footage from an unknown episode survives via a recording of a promo, and the opening and closing to another survive via audio tape.
Ad blocker interference detected!
Wikia is a free-to-use site that makes money from advertising. We have a modified experience for viewers using ad blockers

Wikia is not accessible if you've made further modifications. Remove the custom ad blocker rule(s) and the page will load as expected.