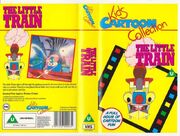 Il Trenino nel Pianeta Favola is an Italian children's film released in 1980 and is produced by URBS Film. The film is an adaptation of The Tin Soldier. In 1985 Harmony Gold released an English dub of this movie titled The Little Train. The dub's only known home video release was in the UK as part of the "Kids Cartoon Collection" series by MasterVision. A Mexican Spanish dub titled El Pequeno Tren was released in the US on VHS.
Neither the film itself nor the English dub can be found in full on the Internet.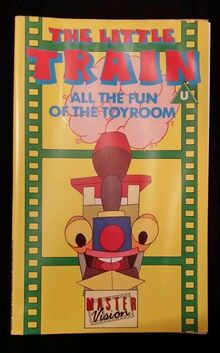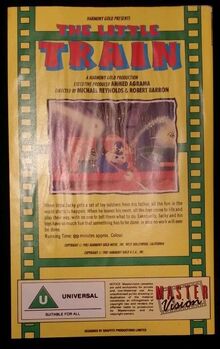 A Greek trailer does exist on YouTube though.
Update:Youtube User Wes uploaded the English dub of The Little Train on August 22, 2016.[1]
References
Ad blocker interference detected!
Wikia is a free-to-use site that makes money from advertising. We have a modified experience for viewers using ad blockers

Wikia is not accessible if you've made further modifications. Remove the custom ad blocker rule(s) and the page will load as expected.