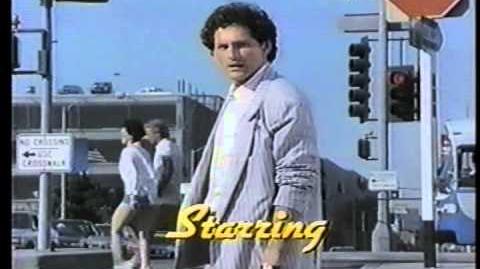 I Had Three Wives is a 1985 summer dramedy aired on CBS. Victor Garber starred as Jackson Beaudline, a P.I. who had been married three times: to lawyer Mary (Maggie Cooper), reporter Liz (Shanna Reed), and actress Samantha (Teri Copley). They all manage to get along, with Jackson occasionally needing the help of either one or all three in solving his cases. Debuting on August 14, 1985, only five episodes were produced and shown prior to its cancellation, and little of it has resurfaced.
Ad blocker interference detected!
Wikia is a free-to-use site that makes money from advertising. We have a modified experience for viewers using ad blockers

Wikia is not accessible if you've made further modifications. Remove the custom ad blocker rule(s) and the page will load as expected.