Hound Town is a 1989 unsold animated pilot created for NBC by Prudence Fraser with the intention of catering to a prime-time audience. It was directed by Ralph Bakshi at his Bakshi Animation studio, where he worked with animators from Mighty Mouse: The New Adventures, such as Rich Moore, Andrew Stanton and Jeff Pidgeon. Bakshi claims this to be one of his least favorite works.
The pilot found its way onto YouTube in December 2014, in low quality and with the beginning cut off, but the uploader's channel was suspended in March 2015 and it is now considered lost. However, a page on Behind the Voice Actors contains a few screenshots from the episode.
Update:It was reuploaded in September 2016.
Update:A cleaner copy was uploaded by BSH on April 2017 which is only missing the first minute.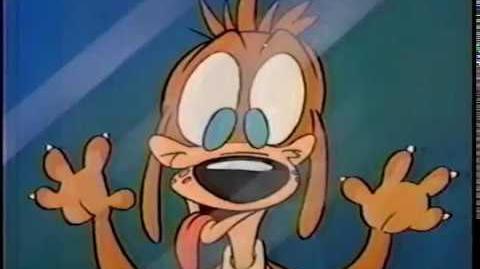 Ad blocker interference detected!
Wikia is a free-to-use site that makes money from advertising. We have a modified experience for viewers using ad blockers

Wikia is not accessible if you've made further modifications. Remove the custom ad blocker rule(s) and the page will load as expected.