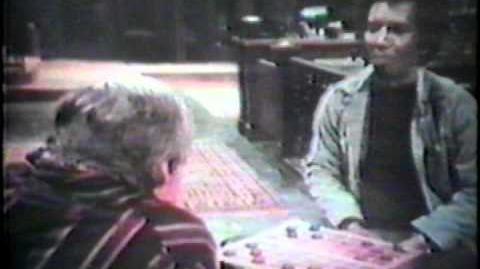 Hot L Baltimore (sometimes referred to as Hot'l Baltimore or Hot-L Baltimore) is a 1975 TV adaptation of Lanford Wilson's 1973 off-Broadway play of the same name aired on ABC starting January 24, developed by Norman Lear. It was controversial for its characters including the likes of two prostitutes, an illegal immigrant, and a gay couple (one of network TV's first, in fact), leading ABC to run a disclaimer before the show started. Perhaps because of this, Baltimore's ABC affiliate, WJZ-TV, wouldn't run the program, leaving Baltimore citizens to view it on their Washington affiliate, WJLA. Despite receiving a full-on marketing campaign, it became Lear's first bomb after a streak of several big hits (CBS' All in the Family, Maude, Good Times, and the just-debuted Jeffersons, and NBC's Sanford and Son) and was cancelled after 13 weeks, with the show's last airing on June 6. None of the show has been seen since 1975, aside from a kinescoped promo, posted to YouTube on November 14, 2011.
Ad blocker interference detected!
Wikia is a free-to-use site that makes money from advertising. We have a modified experience for viewers using ad blockers

Wikia is not accessible if you've made further modifications. Remove the custom ad blocker rule(s) and the page will load as expected.