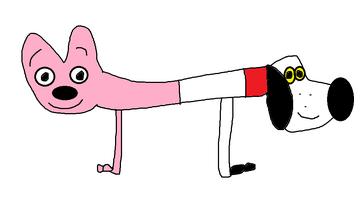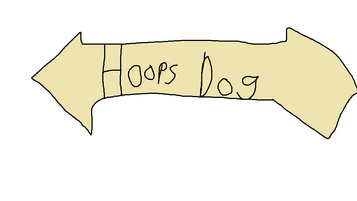 Although Deantoons Popular TV Show,
Hoopsdog
remains widely circulated, the test pilot of the show has yet to surface. A clip of it was Jim Cummings (voice of cat) reel in 2017, but all that remains of that is a rare voice from the clip.
According to Jim Cummings (voice of Hoops) the test pilot played out essentially the same as the first season episode from CATDOG "All You Can't Eat". Additionally, the theme song, & the early test was featured in the episode. The episode was made during Dean Aguiar.
Apart from this information, very little is known about this pilot, although at least one storyboard (which can be seen above) for the show was produced using the same set.