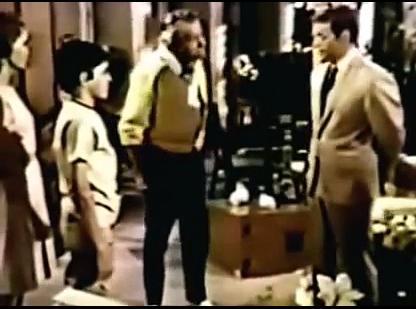 In 1968, CBS premiered a police procedural entitled Hawaii Five-O. Set in Hawaii, it starred Jack Lord as Detective Captain Steve McGarrett, head of a special state police task force. The series garnered enough popularity to run 12 seasons, with a remake eventually premiering in 2010 and continuing to this day.
While Five-O is not really a rare show, seeing as all 12 seasons have been rerun numerous times and are available on DVD in Region 1, one episode remains rarer than the other 278: a season two episode entitled "Bored, She Hung Herself". Aired January 7, 1970, it revolved around Five-O investigating the death of a fitness guru's girlfriend by performing a yoga exercise that required asphyxiation. Due to one unnamed viewer doing the same thing after its broadcast, it hasn't been rerun since nor is it available on the DVD release of season two, thus regarding it as the "lost episode". However, copies do exist in the hands of private collectors, sourced from its only airing.
Ad blocker interference detected!
Wikia is a free-to-use site that makes money from advertising. We have a modified experience for viewers using ad blockers

Wikia is not accessible if you've made further modifications. Remove the custom ad blocker rule(s) and the page will load as expected.